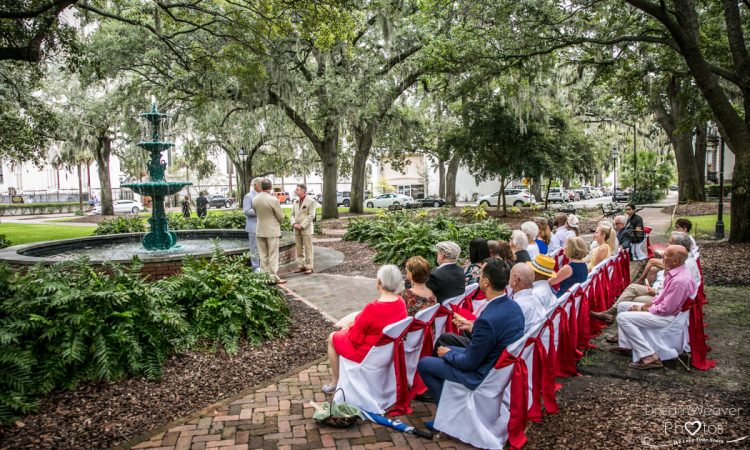 Don & Ted – wedding in Lafayette Sq. Savannah, Ga
You know that famous bench everyone who comes to Savannah looks for when they arrive? I'm sure you are thinking of the Forrest Gump bench but there is a new bench in town! The bench in  Lafayette Sq. Savannah, Ga where Don and Ted first met! Now these two are proud owners of  Joe's Homemade , a local award winning cafe known for delicious meals, catering and their own bakery. The wedding was small, with a handful of guests and the weather was perfect!  Friends gathered and shared in the happiness of these two becoming partners in business and life.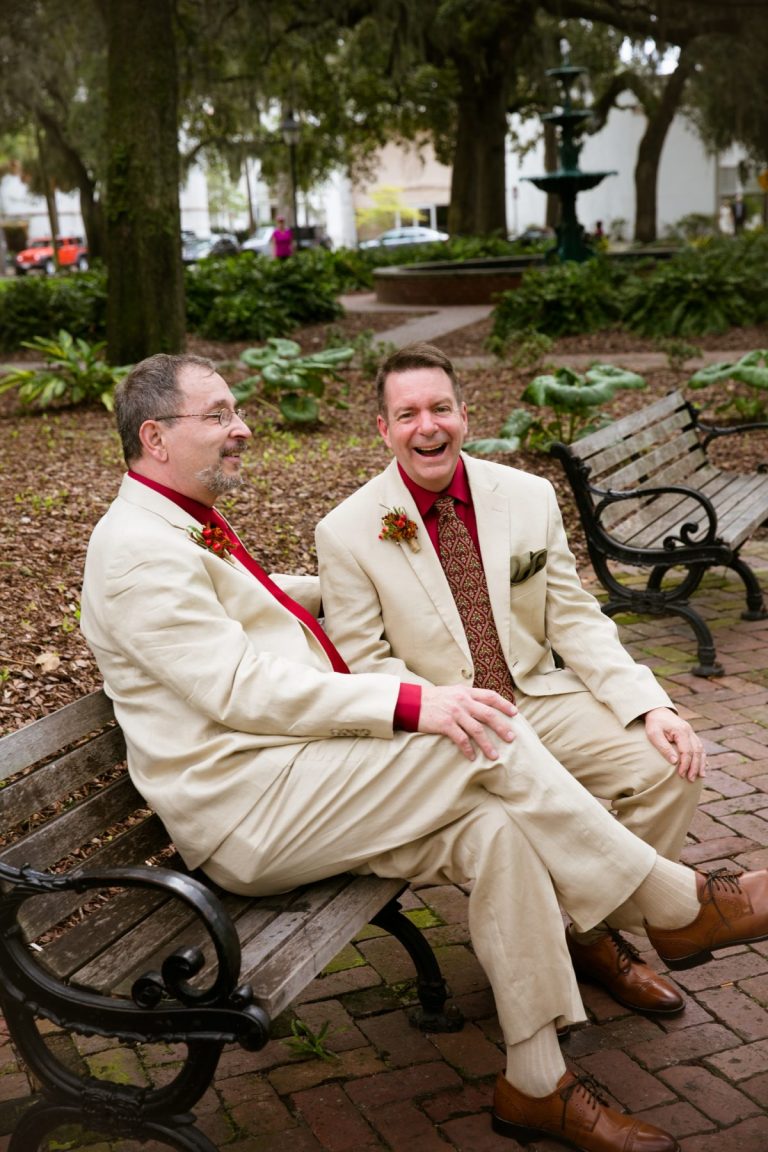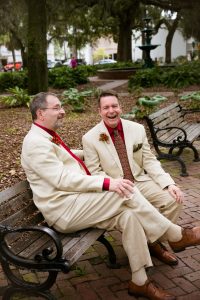 A huge surprise was when   D.Vine Events did the boutonnieres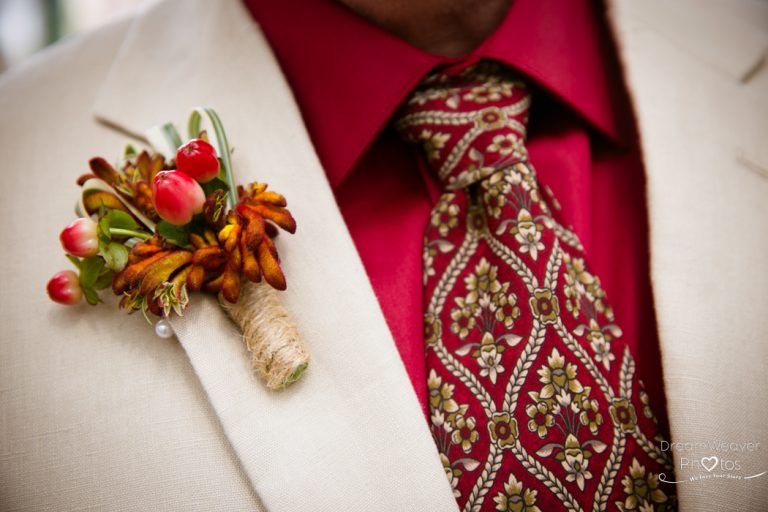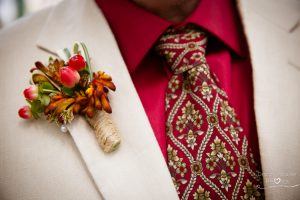 which worked perfectly with the flowers and decor that Sheree with  In Any Event did back at the house without even knowing they used the same flowers!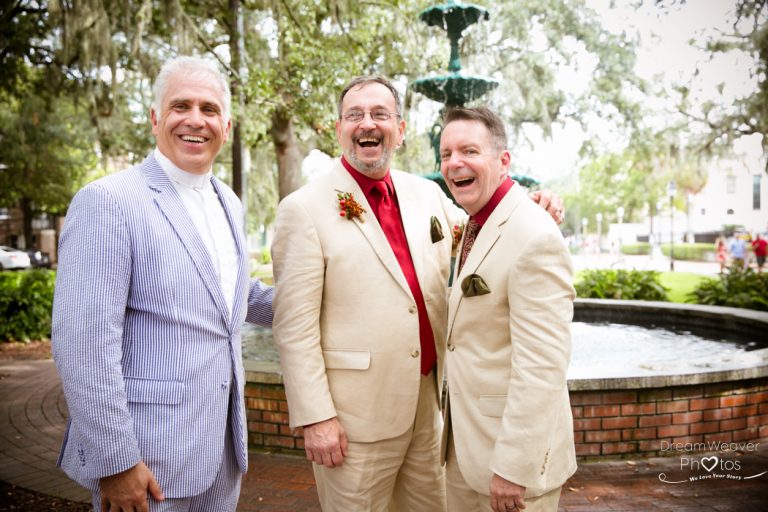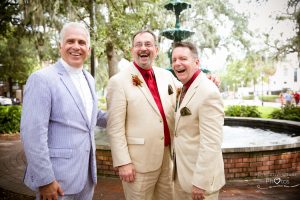 Friend and officiant,  A Wedding with Steve Schulte is always a great mix of serious and fun – just like these two, who laughed and had a beautiful, pretty perfect wedding! (You must see the "knife" photo below of Ted below)
So honored to have been chosen to be a part of it!
Photographer: Dream Weaver Photos
To see all the photos, please click here :  Don and Ted wedding in Savannah, Ga