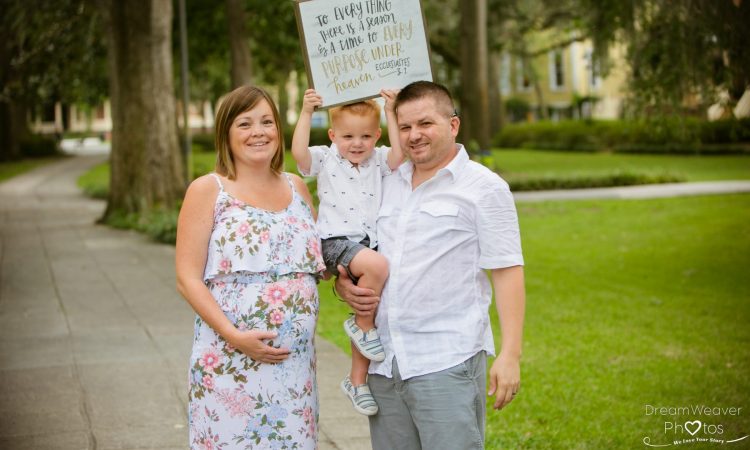 Family Photography in Savannah
Family Photography in Savannah
Stef, Andy, and Luca are celebrated their soon-to-be new addition rainbow baby in Forsyth Park in beautiful Savannah, Ga.  Ecclesiastes 3:1 says  "To everything, there is a season and a time to every purpose under heaven".  This verse inspired and kept them strong during this time.  Luca, their oldest, is a typical rambunctious little boy. Lucas did not sit still too long but made his family photo session perfect by his genuine sweetness. Although Lucas was very entertaining and running around – he would veer off and run to his mom and hug her.  Then he would grab daddy's finger and laugh hysterically while Andy would throw him high in this air.
I had a plan in action to get Luca to kiss his mom's belly.  Ever try to make a plan with kids? All of a sudden while I was trying to get some photos of just Stef, Luca raced over and kissed her belly.  When we asked him where the baby was – he touched his own little belly.
Andy is my hero – running around, sweating, getting Lucas to laugh. Savannah just missed having a huge impact from Hurricane Irma last week so today was meaningful.  This city – this family – has been through storms, but there is a rainbow and a season for everything and a purpose, under heaven.
If you need family photography in Savannah,  I will make sure the background goes with your idea of how you want the photos to look.  I love posing your family but also happy to get you smiling and candidly enjoying each other.
To see more examples of different Savannah locations and fun poses, I created a sample album for you to check out!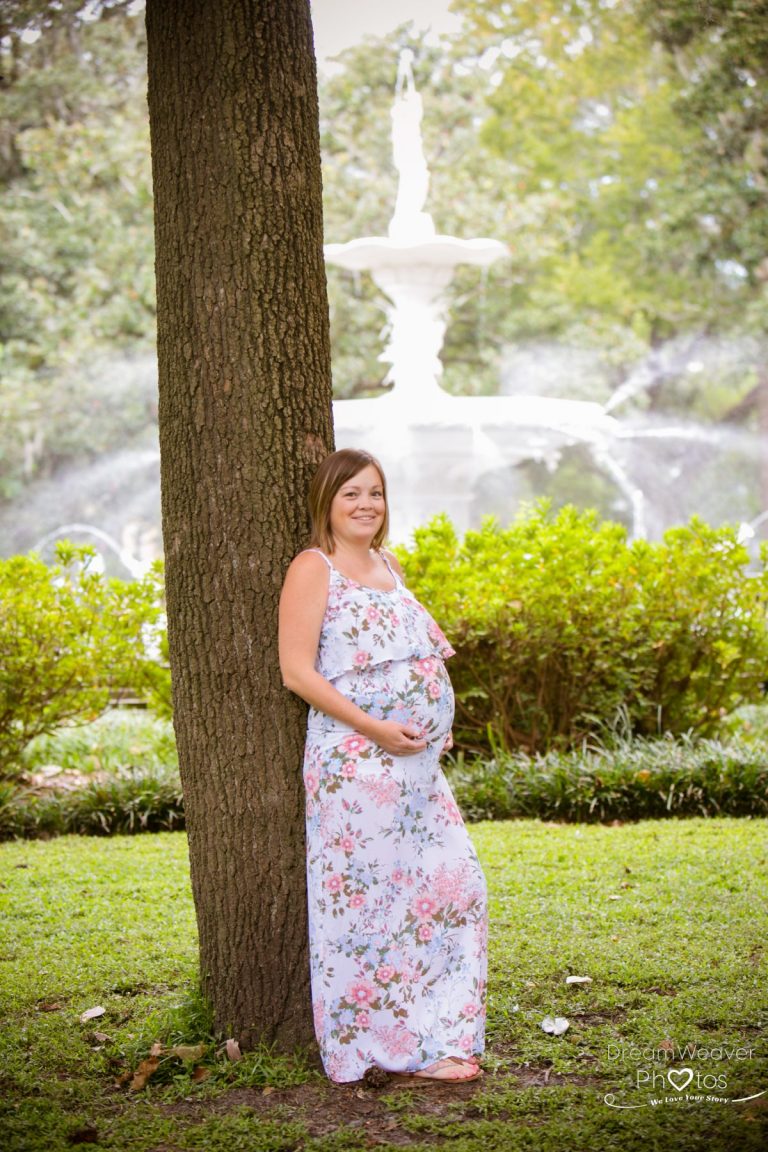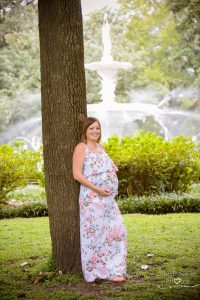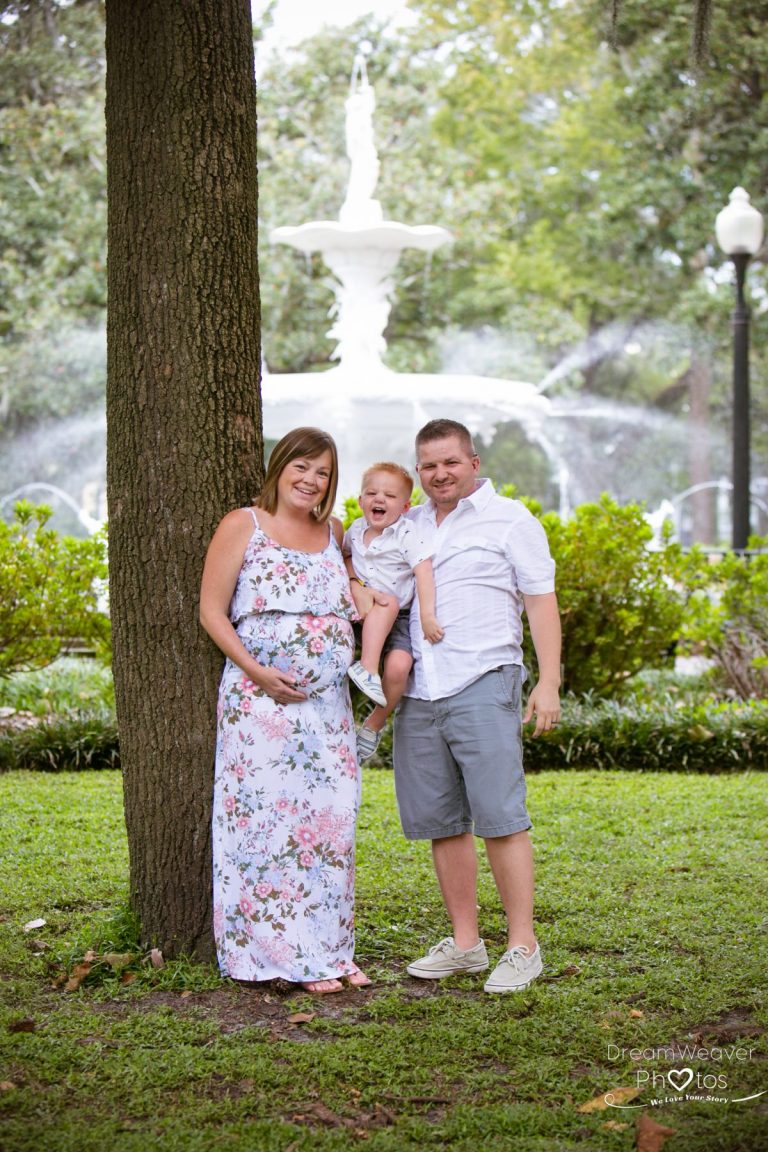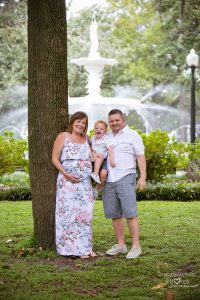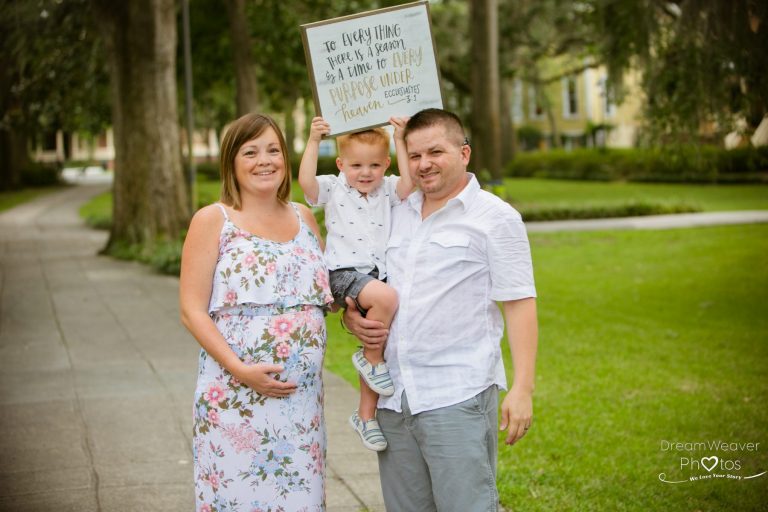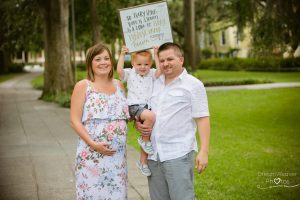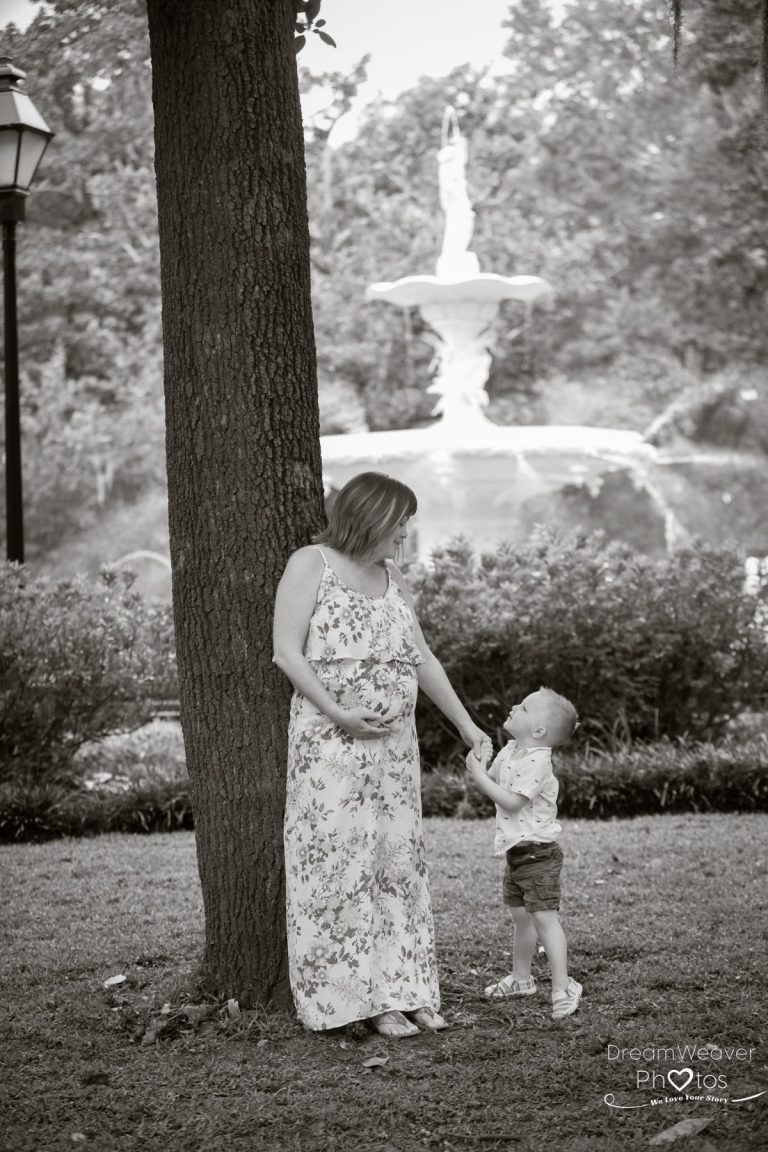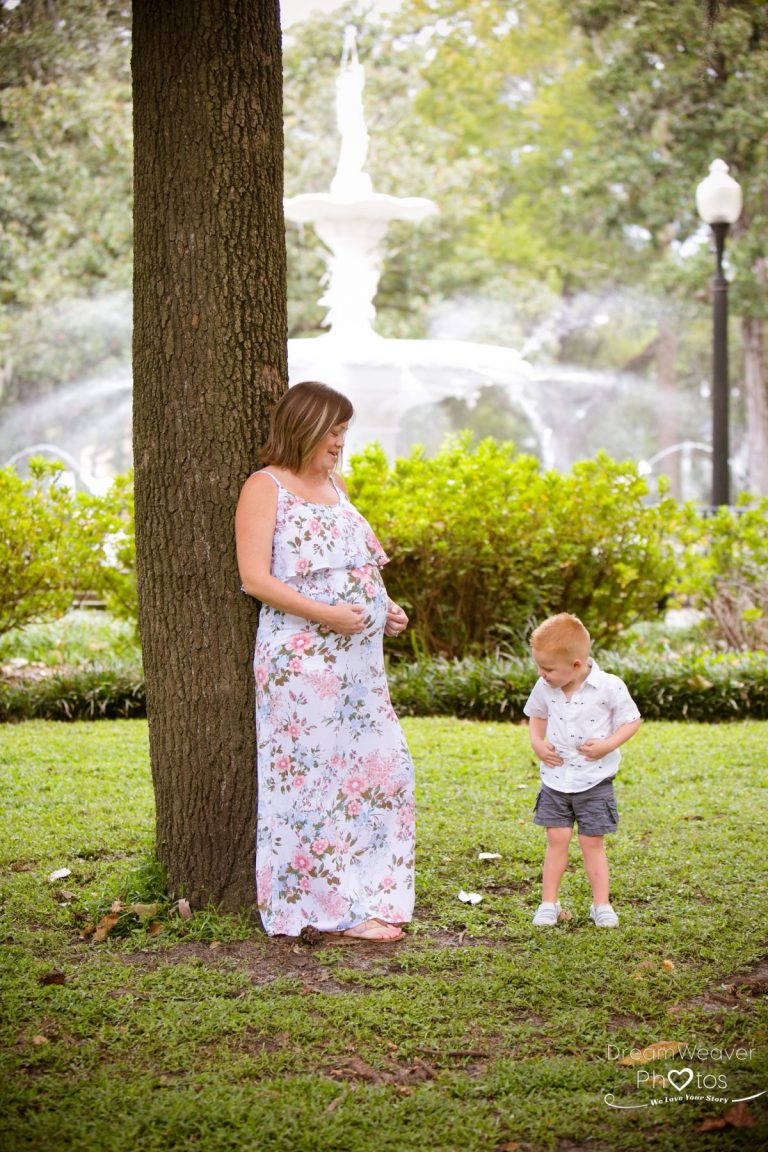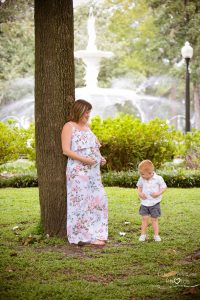 Stef, Andy and Luca Maternity session in Forsyth