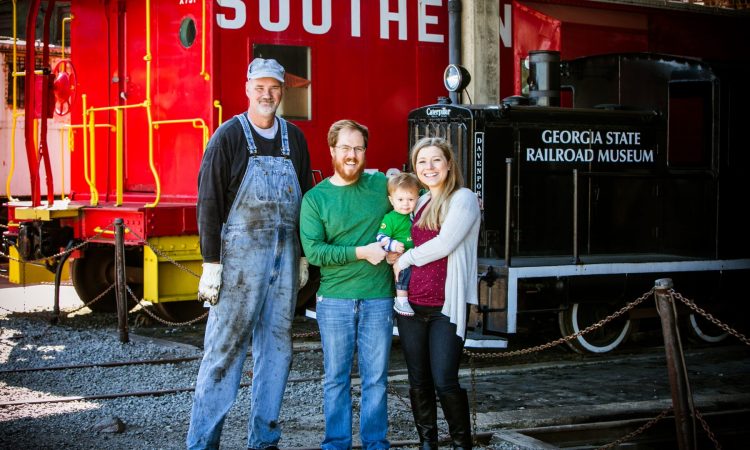 Family photos at the Railroad Museum Savannah
It is always a pleasure to photograph Travis, Tiffany and Finn – but what made this shoot even more special were two things: 1) Finn loves trains! Even at this young age – he was so excited to see them and climb on their rails.  2) we had a real live conductor come out and pose with us!  It's one of my favorite photos from their mini session because Finn's face is genuinely happy.  All I had to do was take the photo!
We always have a great time with family photos – the session isn't too long to get real smiles and the photos are always beautiful!
Can't wait to see where we will go next!
Love ya!
Here is a link to all your photos: