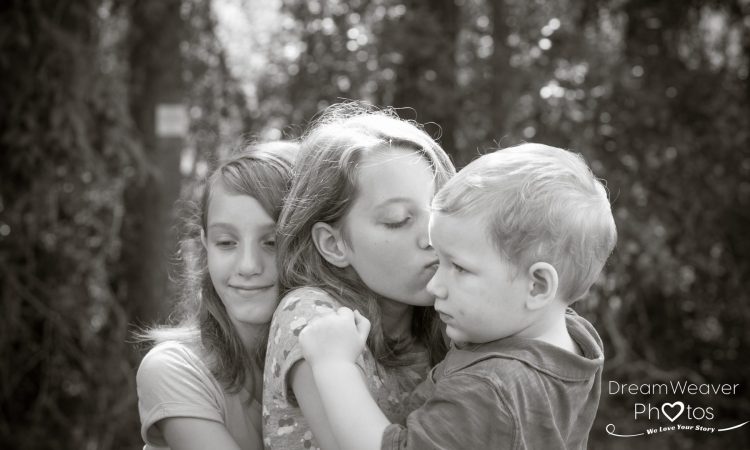 Family Photos in Savannah
I have known Kate and her family for many years while our children were going to Coastal Empire Montessori Charter School. These twin girls just adored each other & made my job as their school photographer so much fun!  Our mini-session photo shoot in Savannah was especially hot and their baby brother was not having it! We did not blame him at all! I photographed quickly and  we went different places plus got to see some wildlife (an alligator at the lake came swimming by) – but Kate was glad that we just did the 15 mins session because we got some cute photos and didn't have to sweat too long!
Two of my favorite events in that short period of time were: 1) I was throwing pine cones on my head and singing and playing peek-a-boo, trying to get the kids to smile and then they all go and surprised me by picking up their brother which they promptly hugged and kissed him! What a great shot and I didn't even see it coming!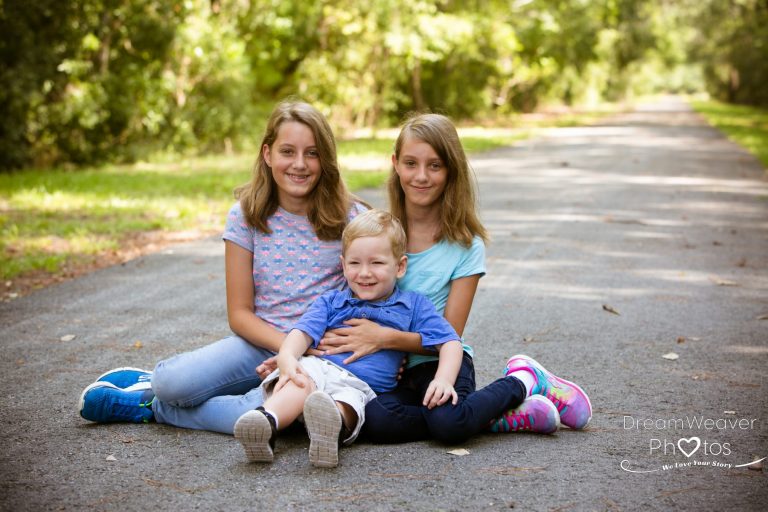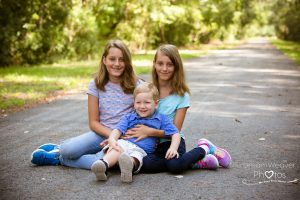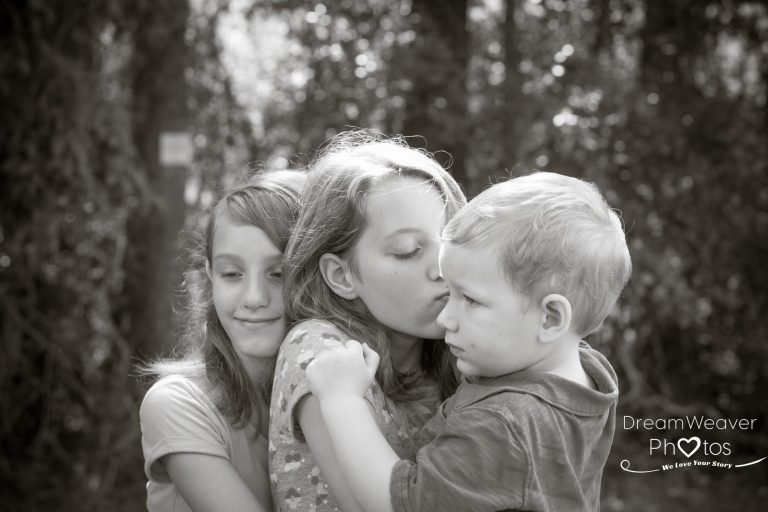 and my 2nd favorite moment was when after running around and all the heat, and us just drenched in sweat – one of the girls said "That was really fun!"  I feel like I've done my job!
To see all the photos from their 15 min mini family photo session, click here