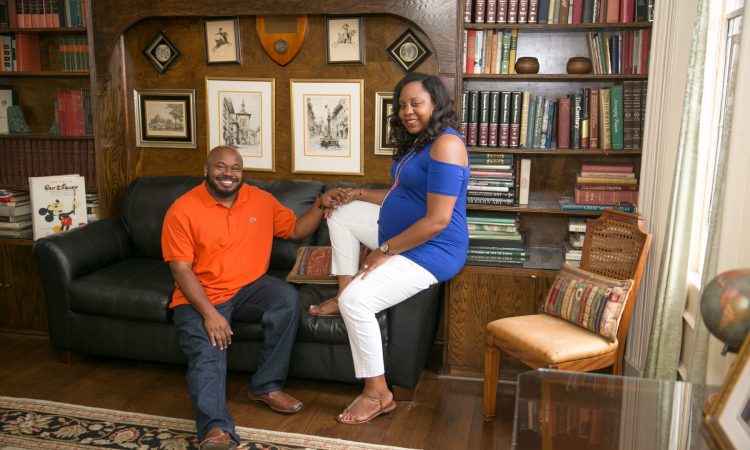 Maternity Photos in Savannah, Ga Location: Brockington Hall (Cory & Patricia)
They say that a pregnant woman has a "glow" about her – well when its hot and sticky in Savannah – that glow can soon turn into sweat! When Patricia wrote me asking about doing some maternity photos in Savannah and she did not want a lot done outside, I knew just the cool place she needed – Brockington Hall.   This beautiful couple are having their first baby – a boy – and they couldn't be happier!  I loved how Patricia seemed so natural in front of the camera and Cory – her husband – would pop in and out – usually laughing.
I love the one of him popping his head out of the room!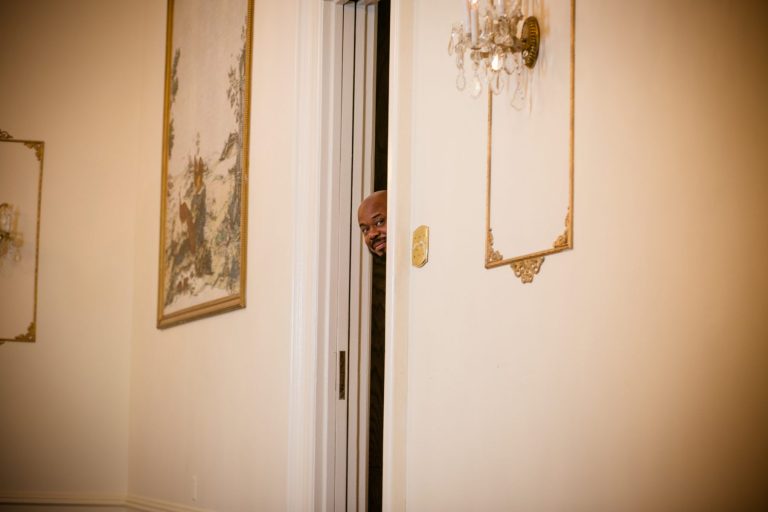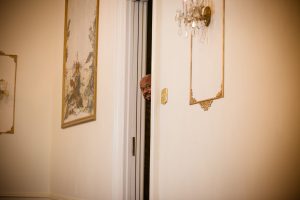 This is how it happens sometimes – I know that's how it is with my husband – letting me be the center of attention – offering encouraging words – and making me smile.  Cory made us laugh while watching his beautiful wife try and do different poses that I would suggest – some required her  to be like Gumby!  To her credit – Patricia was a trooper and would pull her feet under her and then pop one up in a different pose!  Sometimes that laughter made the best photos and Cory would then help her up and we would go to another room.  This 30 min session was perfect and I was able to edit and get the photos back to the couple by that afternoon.  Congratulations Patrica and Cory! Between the two of you, your baby will be happy, laughing and a contortionist!
See all photos here:
Maternity Photos in Savannah Ga Patrica and Cory