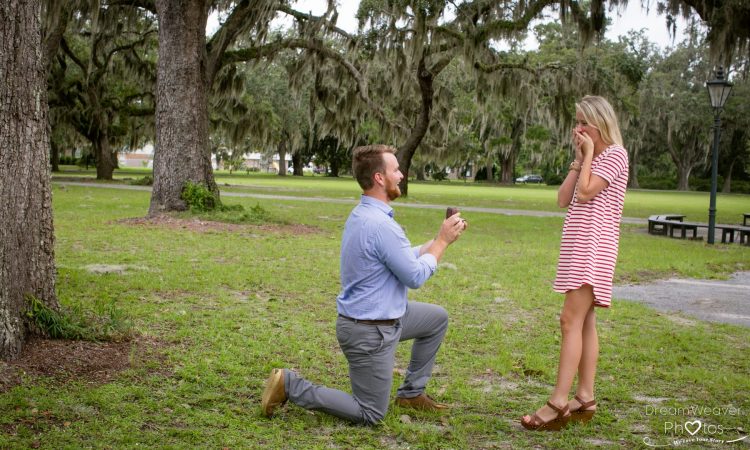 Nick and Megan – Surprise Proposal at Bethesda (Savannah,GA)
Nick & Megan were best friends throughout high school and the first few years of college, but quickly fell in love their sophomore year. They have been inseparable together for 3 years now!
With Megan just recently starting her career at Vanderbilt as an RN and Nick beginning his very own business, Nick decided it was time to pop the question and officially bring the two of them together.
Nick thought of none other than the beautiful Wormsloe Plantation to propose to Megan -and that's where they went on Sunday!  Monday Nick wanted photos there to remember the moment  but sadly Wormsloe was closed so they opted for the next best thing in
 Savannah
 : 
Bethesda home For Boys
 .   Dream Weaver Photos was honored to be chosen as their photographer and loves photographing at Bethesda because of all the variety of beautiful locations.
To see all of Nick and Megan's photos, click here:
Megan and Nick – surprise proposal in Savannah GA