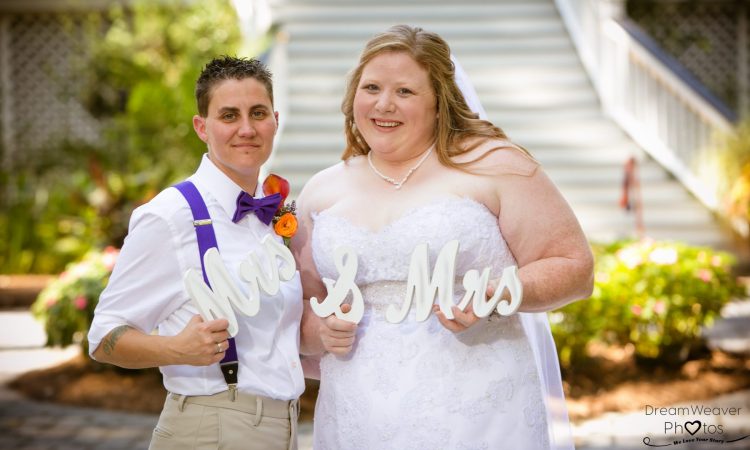 Savannah Weddings – From Clients to Friends…Tami & Jeanene's
Savannah Weddings
From Clients to Friends…Tami & Jeanene's
While driving along, I got to hear their story and they have allowed me to share it with you.
Tami and Jeanene met because of a Paramedic school project!
Tami was doing an ethics project for class (watching people run red lights) and while she was counting these criminals (lol)  – Jeanene, driving a transport van ran a red light because she was looking at Tami! If you ask Jeanene, she stills says it was yellow. A mutual friend, Kristy, made sure they connected and they have been each other's green light through some dark times.
and they each wrote letters which they wrote me over the weekend and said they already framed them!
The first look gave us over an hour to get some photos of the two of them and their wedding party and family
I felt more like family and less like just a photographer taking photos. Thank you for making your wedding so special to me!
Credits:
Decor & flowers: Michelle Roberson with Improvisions of Grace (Savannah, Ga)
Hair & Make up : April Sanders Youmans