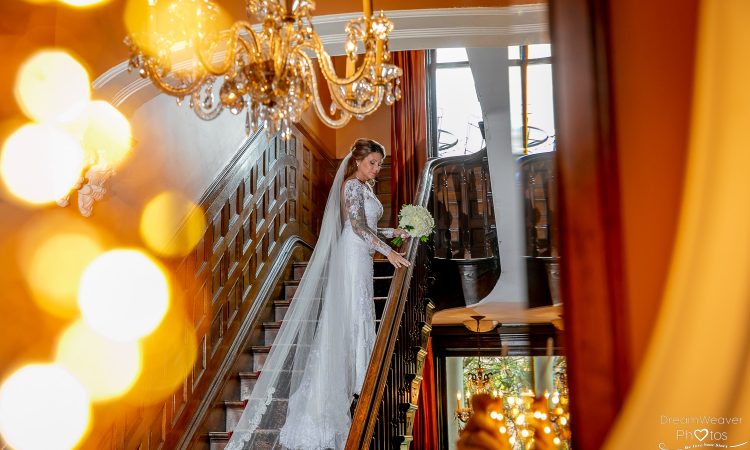 How To Save Money on Your Wedding in Savannah, GA
How to save money on your wedding in Savannah, Ga :
Wedding.  The word alone can create a broad range of visual imagery and most can agree that planning one can cost a "pretty" penny.  While sometimes you do "Get what you pay for", sometimes saving money on your wedding doesn't mean having to sacrifice quality.  In fact, we have come up with lots of ideas on how to save money on your wedding in Savannah, Ga (with specific discounts for off-seasons here in the south).
Side note: It was interesting when I started writing this blog, I reached out to many Savannah wedding vendors and asked them if they could give me advice that I could tell couples about saving money on their wedding in Savannah.  I was surprised that I was not greeted with open arms. At all. I was told that they were not going to encourage couples to do this wedding themselves, the more frequently used term is DIY "Do It Yourself".  My goal in writing this blog on how to save money on your Savannah wedding was not to ever take away money from our local Savannah wedding vendors but to help couples use these professionals and find out the secrets that us wedding experts know and share it with couples who are trying to plan a wedding during a global pandemic!  After much callings and texting, I was able to get some amazing advice from local Savannah wedding professionals and I am happy to say, you are about to find out some of the secrets that they have been keeping.
Rings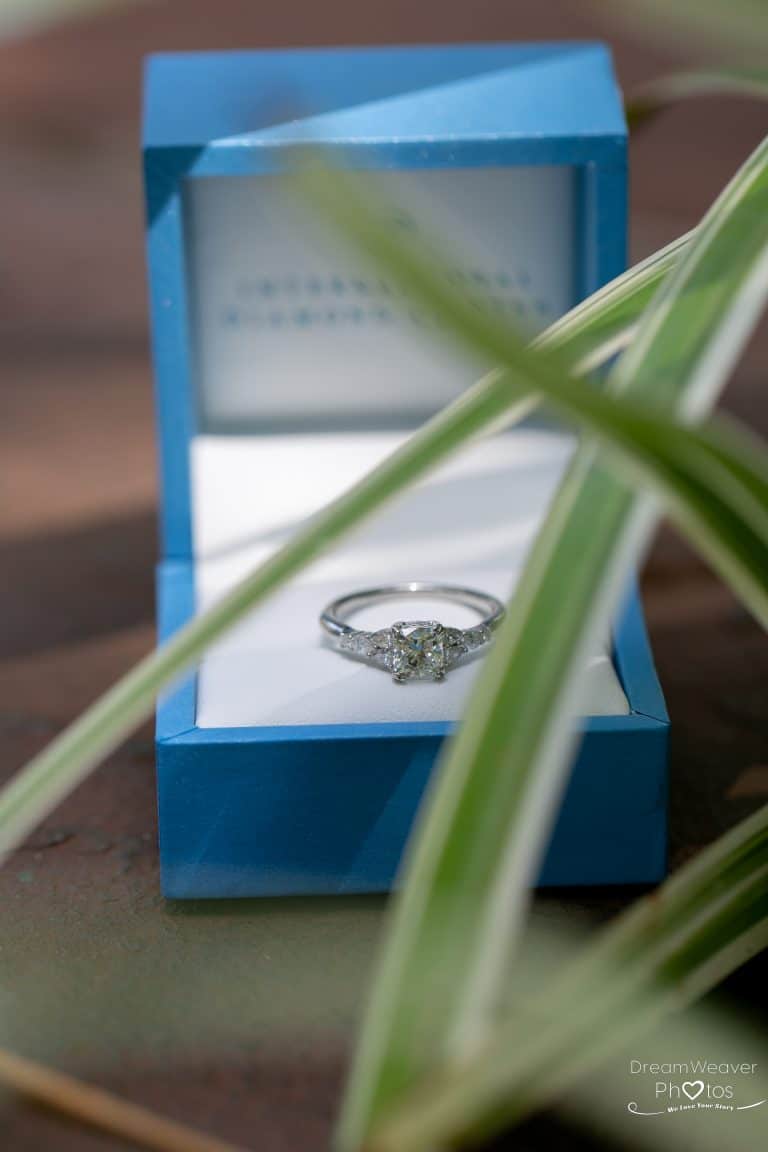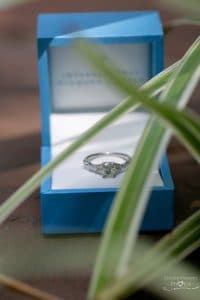 Gary at IDC Savannah says there are a couple of things you can do to save money on your wedding and engagement rings.  First, select who you are going to buy from and make sure you know who they are, Gary says that IDC is a wholesale diamond house which means they don't have a middle man and they aren't paying for someone to broker the diamonds – IDC is actually buying directly from the mines.  In fact, they have rings for $3,000 less than other diamond stores. You don't have to buy a diamond either. Look up different gems one example is sapphires which are 10%-20% less expensive than the usual diamond rings.  Second, if you look for lower carat weight, as a .9 instead of a full carat, you will get the look and size of a carat without the price of one.
Florals

          Katie Esser with Esser Designs says to "trust your florist".  If you have a budget and a color theme in mind, be upfront! Katie will know what flowers can be purchased at that time of year.  What I found funny is that when doing my research, I found several articles that said to save money on flowers you should buy  "in-season or "annual blooms" – but Katie said that sometimes seasonal doesn't necessarily mean less expensive.  Peonies are only in season a certain time of year but are in high demand.  If you trust your floral designer and aren't too specific,  then you can save on your flowers. Maria Kato with Kato Floral Designs says "Go with more whites and greenery and avoid bold colors and do not go cheap on the photographer! You can have the nicest wedding but the worst photos." Whic leads us to the next tip…saving money on wedding photography.
Photography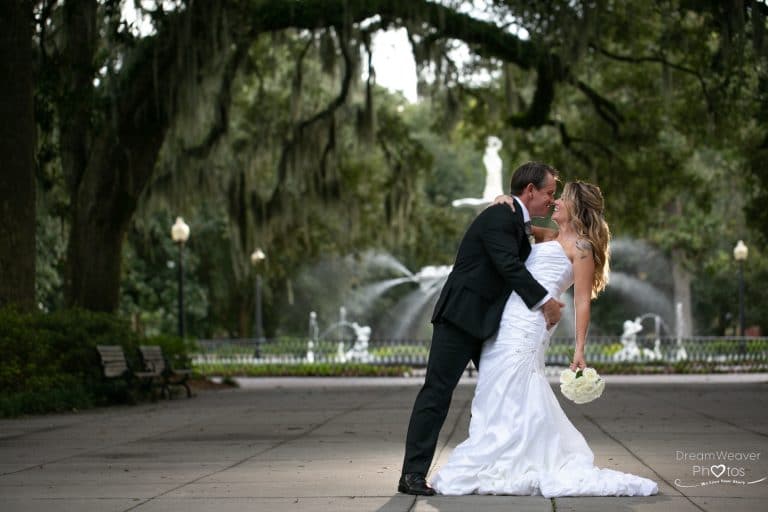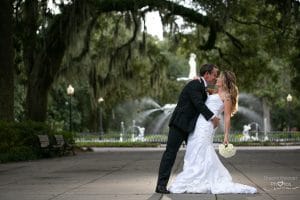 I share my secrets with couples looking to have amazing wedding photography on a budget by explaining how important dates are and if they are flexible and honest about their budget, they can afford to have their cake and pay for awesome photos of it! Try to understand that Saturday is the most requested day to get married and there are only 52 Saturdays a year.  If that Saturday happens to fall during a 3 day weekend, then it's even more popular – add to that if the Saturday happens to be a cool date like "10.10.2020" then I am mostly booked over a year in advance with at least a 100 person guest count.  I am usually working every Saturday so that means if you are doing a 2 hour elopement,  I can't offer a discount or extra time. However, if you are flexible with your date and can do a Monday – Friday, I can do the time and location you desire plus stay within your budget.  I have been known to even give extra time if we are having fun.  That really can't happen if I have back to back weddings on a Saturday. Also, be upfront with your budget.  Most of my Saturday weddings are in the thousands but you get a lot of time, extra photographers, engagement sessions and more.  If you explain that your budget is much less, then I will be able to accommodate you if you can be flexible with your time and date.
Table Arrangements 
      Floral designer, Vicki from Kiwi Fleur, says to alternate high and low flower arrangements. not only do they look beautiful giving you a visual flow of the room, but you can also save a few dollars.  Another great idea is to add fruit.  Yes! Especially in the fall months you can use small pumpkins, cut pomegranates in half or blood oranges make a particularly beautiful addition to your centerpiece.  Another plus side to using fruit? You can eat anything not cut and whatever you don't use, it's biodegradable!
Invitations
   There are 2 great ways to save money on invitations.  You can have a designer make your own and you can print it out at home or design your own and have a printer business do it for you. Don't forget to ask for your downloadable link to the graphic so you can use it for your photobooth or napkins or koozies!  This way you can still have a fun, unique invitation and get many uses for your money!
Best Seasons & Days To Get Married in Savannah, GA

 Choosing the best season to get married is important and can save you money.  I live and photograph weddings in Savannah, GA where the most popular seasons to get married are early spring, fall, and early winter. An outside wedding in the Savannah heat can make your flowers (and guests!) die from heat exhaustion so plan wisely.  If you are planning to get married in Savannah, and you want to save money, my advice is to choose April, May, October, or November for the best weather.  This can work both ways are far as saving money on your wedding.  If you do get married in August on July heat and choose an inside location, chances are you will be able to pick any date you want and because those months aren't so popular, the venue may offer a discount.   Nicole at the Mackey House said that if you are looking to save money think about a Sunday brunch wedding.  They can have games for the kids and it's super chic. For the budget conscience, don't rule out a Monday – Thursday wedding.
If you are getting married in a Savannah Square or park, there are rental fees and permits that are required so I'd recommend looking through the Parks & Squares Rental on page 4 to get started.
Table Cloths
Using cotton cloths is less expensive and nice quality. If you really want to use linen, save it for the important family and sweetheart table and use cloth for others.
Food and Alcohol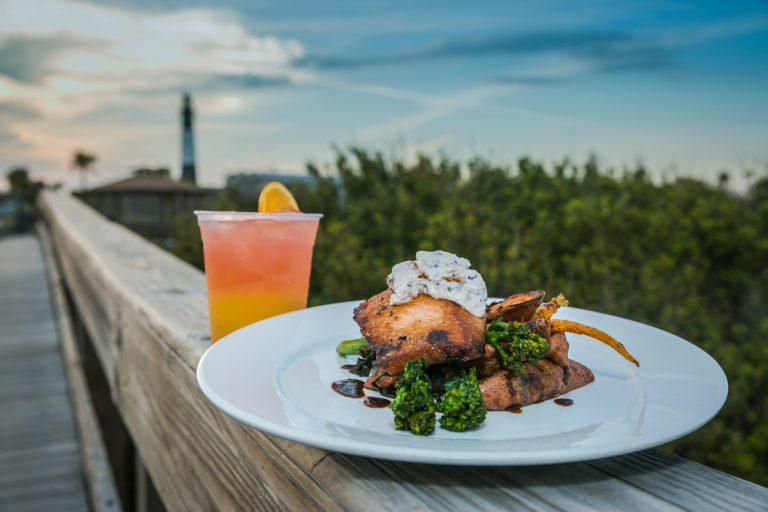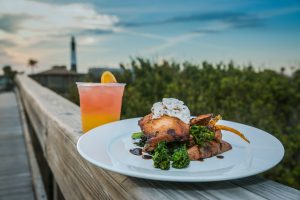 Using champagne for the toast then exclusively beer and wine for parties are less expensive than ordering other types of drinks.  If you still want your wedding to be unique, have a mobile bartender come in and set up a mimosa bar for 2 hours or have a bartender offer a "signature drink".  It's so much fun coming up with a name that matches your wedding and names plus its very inexpensive to make since you don't have to use top-shelf alcohol.    Food trucks are fun and add a unique flair to your wedding day food! Like flowers and venues, food is also a seasonal expense.  Contact a Savannah Wedding Vendor caterer to see what specials they offer in the month you are getting married.  Another trick is to "piggy-back" off another wedding.  A piggy-back is perfect if you took our advice and moved your date to a Sunday – the day AFTER the most popular date to get married.  If you ask your caterer if they have a wedding the Saturday before yours, ask about the menu. It might only cost a little extra for that caterer to order the exact meal at the same time and a little less work to have the same menu for both days.  Obviously the food will be fresh and you may save money on that order versus having a whole new menu.
Music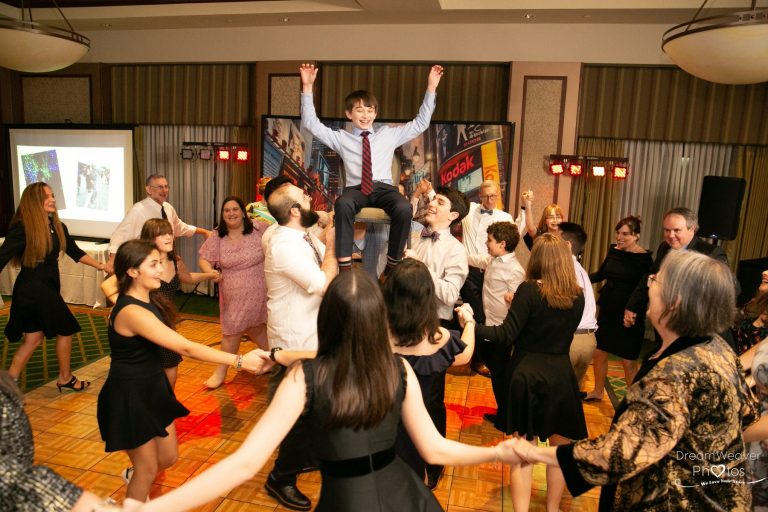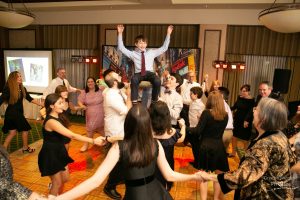 Music and dancing is the lifesaver of any wedding. Money spent on music is rewarded with laughter, fun photos, and guests not leaving early! Trying to go cheap and playing a pre-recorded playlist is not the best way to save money because I have seen DIY music cut out, the first dance song playing during the ceremony, and zero transition of songs.  You really don't want a song to just end and have that dead air space.  But how do you save money on music and get an amazing DJ? The first thing to do is make a call. Be honest about how many people are coming to your wedding and find out if there are days or packages that might be less than others.  This list of Savannah Wedding DJs will direct you to all the local and professional DJs in Savannah. Get a price list and then look at all the reviews. Finding a "cheap" DJ isn't the same as finding a great DJ who is worth the money.  Even a  few hundred dollars is a lot of money is they do a terrible job.
No "Regerts"

Last Piece of Advice on How To Save Money on Your Wedding in Savannah, Ga
This list is help you get ideas, not regrets.  Ask couples who hired a service that was awful.  Most of the time you will see the newlyweds shaking their heads saying "We tried to go cheap".  Having an elegant wedding doesn't have to break the bank but finding the cheapest vendor can result in a catastrophe!  Imagine looking at your wedding photos years from now and wishing "I could have just spent a few hundred more and had gorgeous photos". This is a regret that you can't do-over. If you are trying to find ways on how to save money on your wedding in Savannah, GA sometimes its best to limit the guest count.  Having to pay for guests that you don't know and may never see again can cost you money that could have been put towards a vendor you had your heart set on but didn't think you could afford.  Intimate weddings are very much in style right now, especially during this global pandemic. Hopefully, you will invest in telling your wedding story and get everything you want while saving money!