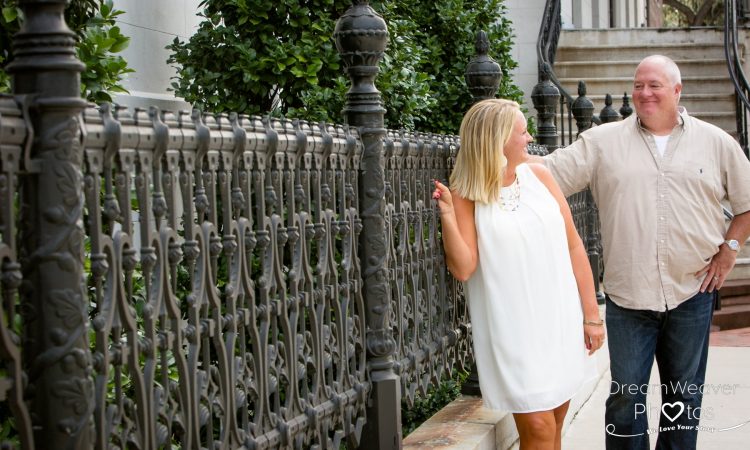 From Wedding to Anniversary Photos in Savannah
3 years ago, I had the extreme pleasure of being chosen as Amanda and Bryon's wedding photographer in Savannah Ga at the historic and beautiful, Lafayette Sq  .  To describe these two families – with a total of 13 children combined,  is not a hard task – as you can see from the photos below, they are funny, silly, beautiful, happy and playful.  They keep God in their lives which allows them more leniency, forgiveness and patience with each other.  Their vows brought tears to my eyes and their sunset backdrop was a perfect symbol of a new day, a new life and new beginning for all.
Their wedding took place on the Savannah River Queen   and included fun props and a Dream Weaver photo booth  to capture even more memories, but most importantly, the incriminating ones!
You can't imagine my happiness when I received a message from Amanda (who has remained a friend as well as a  Dream Weaver Facebook  fan) who said they were returning to their old stomping ground from Central Kentucky to enjoy their 3 year anniversary and they wanted some photos.  Bryon – THANK GOODNESS – is an avid "photo fan" and it makes the photos so much more fun and engaging! This photo is Bryon's version of "Savannah Mistletoe"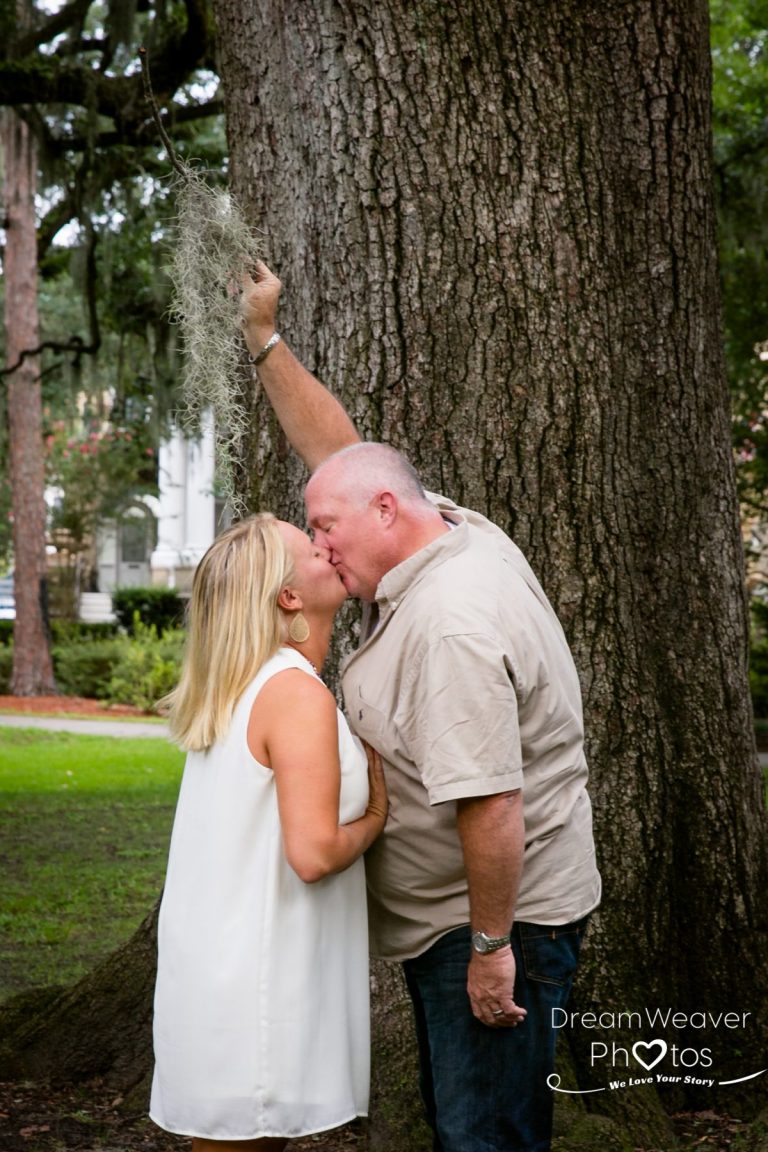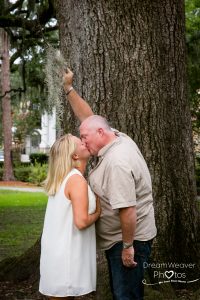 (Spanish moss hanging high).  Amanda wore some awesome pumps to get a signature shot of the kiss and her foot propped up but promptly took them off right after because she loves to be comfortable!  She also surprised Bryon by renting a truck to drive around in- instead of a car.   These are the little things that make a regular marriage – a happy one.  They love history and stories so their anniversary photo shoot was done at Forsyth Park and one of the most haunted sites in Savannah,  Old Candler Hospital, now the Savannah Law School.    
To see all their anniversary photos, click here: Amanda and Bryon photo shoot in Savannah