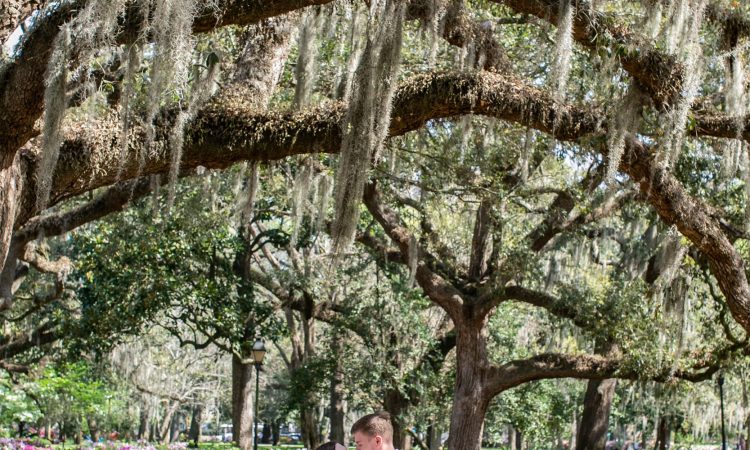 10 Best Photo Spots to take photos in Savannah GA (#8 is the worst!)
So I hate it when people don't get to the point, so here are my favorite spots to take family, engagement, and wedding photos in Savannah Ga. Some you already know and some are some secret locations that are pretty cool. Not really in any particular order but numbers 1 and 2 are where I go the most.
Quick: About me: I am Jamie Weaver, owner of Dream Weaver Photos and I have been photographing Savannah, Ga for over a decade.
1. Forsyth Park 
Pros: Free, parking is easy to find and inexpensive.  Bathrooms are clean, close by, located inside the white building by The Collins Quarter (a yummy restaurant).  This park also has 2 playgrounds, a Farmers Market on  Saturdays from 9am to 1pm and everything "Savannah" is within walking distance.  The fountain is here, architecture, trees, benches, and the Fragrant Garden.
Dog-friendly, too! #bringFido and when they are in bloom – the azaleas are amazing!
Cons: Since it's a free park, there are lots of people so get there early for photos or just walk to another close location.
I really love this park for family and engagement photos. So much variety!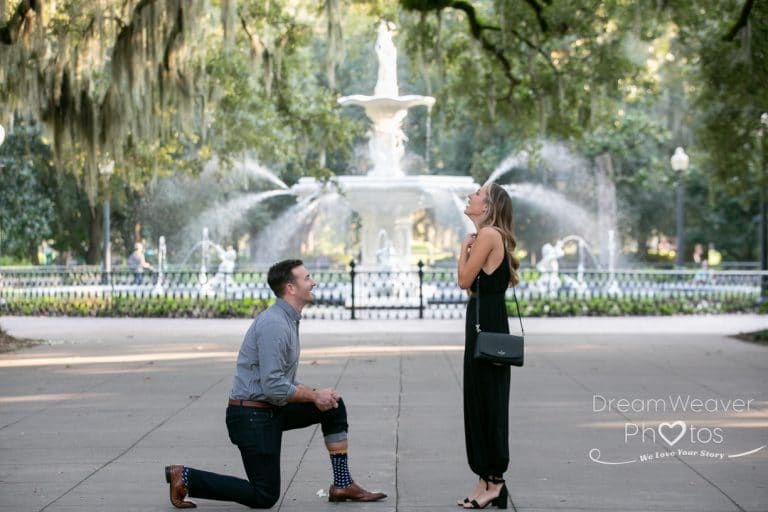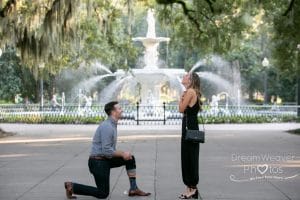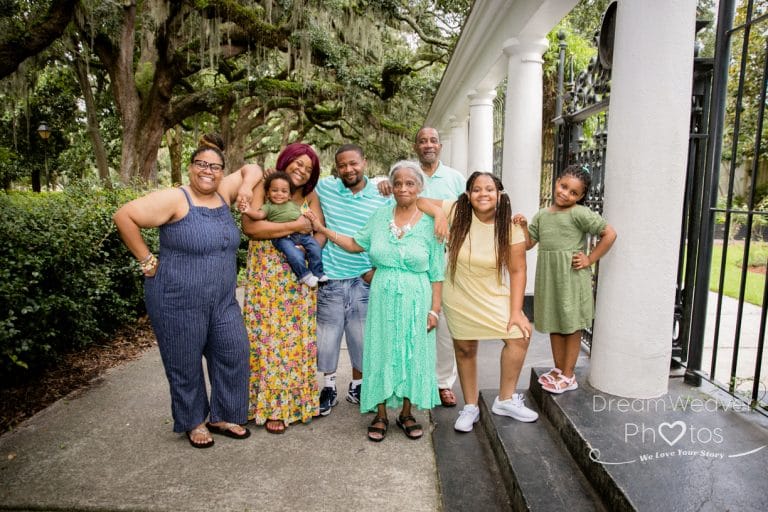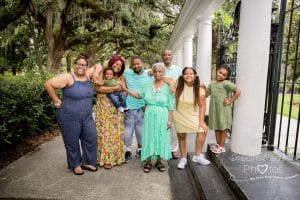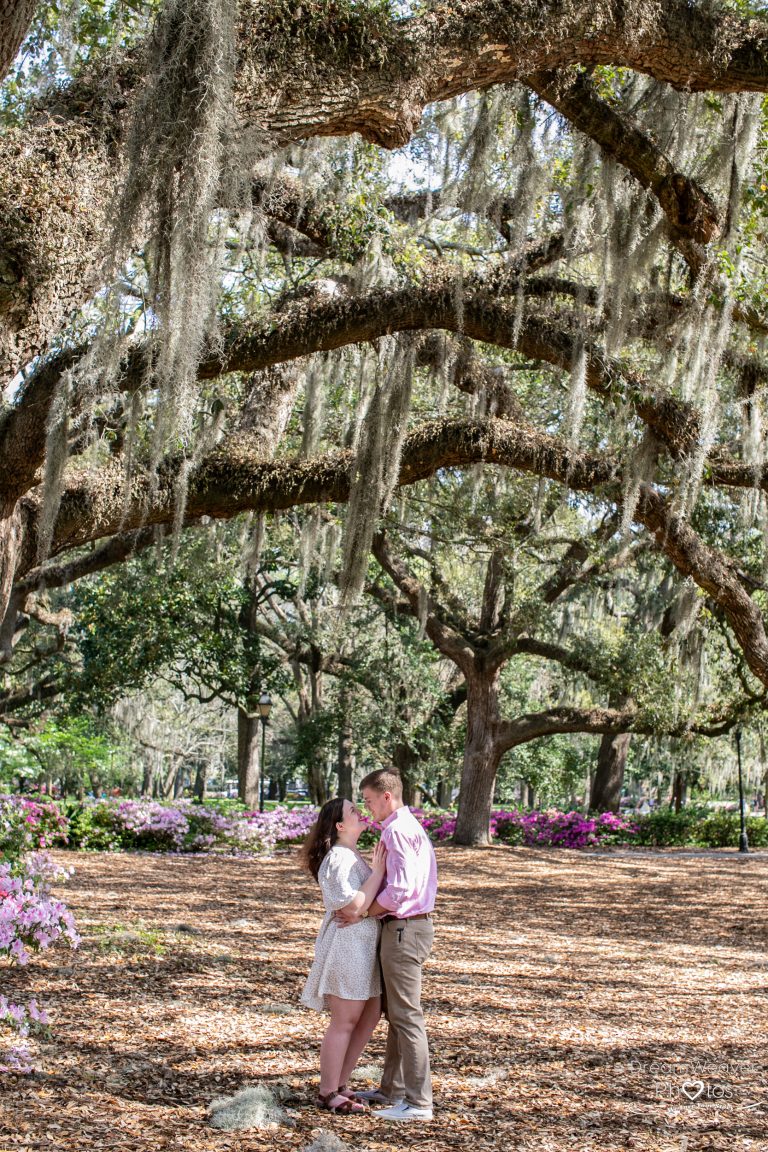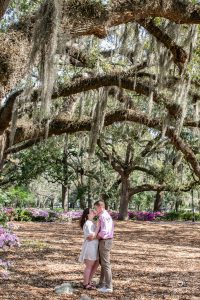 2. Wormsloe :
Pros: One of a kind,  (its the longest man-planted live oak path in the world), not terribly expensive.  They charge a fee of $35 for a professional photographer to bring clients. Most everyone else is around $11 or less.  Since there is a charge, it's not as busy as Forsyth Park.  Dog-friendly, nice, clean bathrooms and lots of places in the way back for photos too!
There's a really pretty field when they don't mow it.  I am not sure if I am *allowed* to take photos in this field but I love it and do it anyway.
Cons: If you have a lot of people, the admission price can add up. They also keep 9 am-4:45 pm hours so, in the summer months, there is no getting "last light/sunset" photos because they close too early.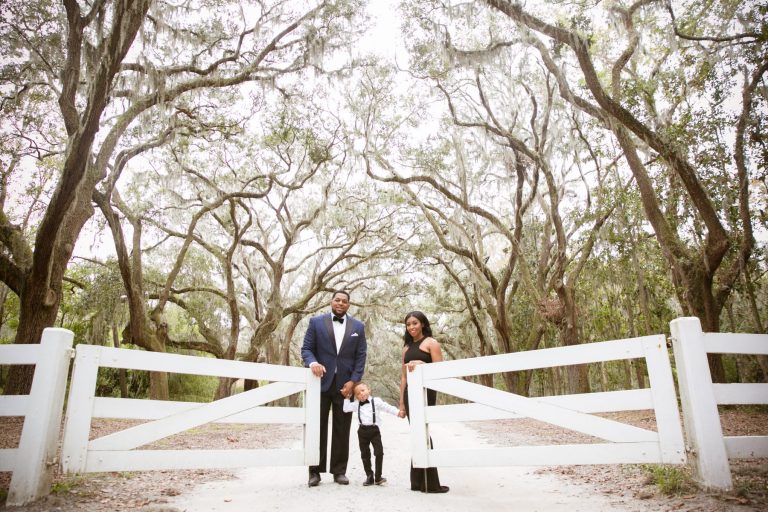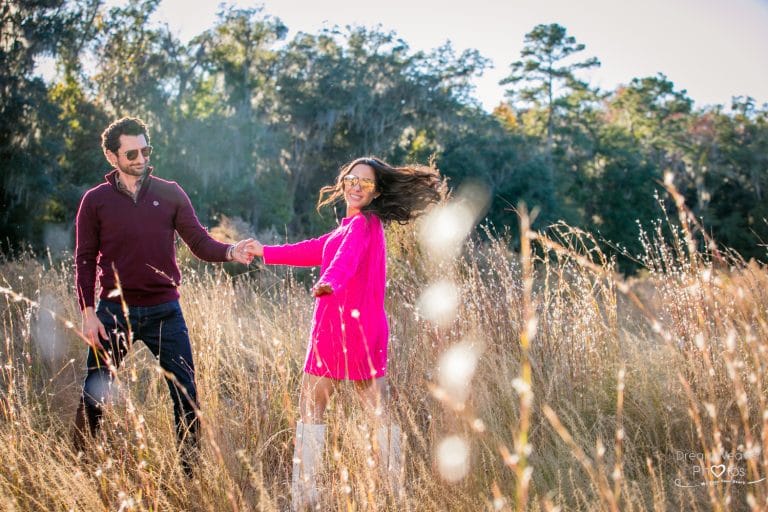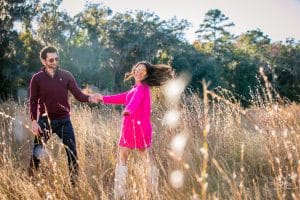 3.  The many, many squares in downtown Savannah: Free, usually parking is pretty easy to find. These are not all 22 Squares of Savannah but these are my favorites.
Troupe Square (Has a big world-looking statue.) : Evon and Bob at Troupe Sq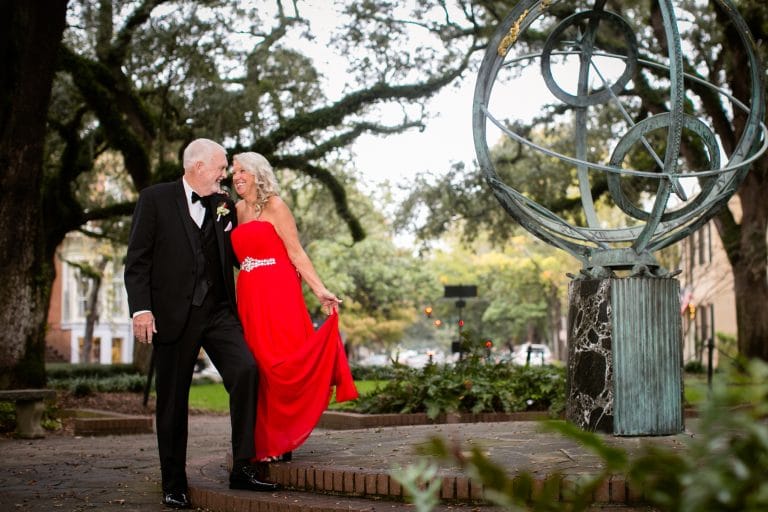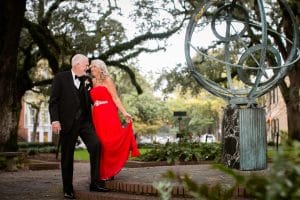 Lafayette Sq  (St. John's Cathedral can "kind of" be seen in the background)
Columbia Square (little green fountain)
Whitefield Square  (The gazebo)
Crawford Square: (Another gazebo , trees)
Chippewa Square: (trees, stairs close by)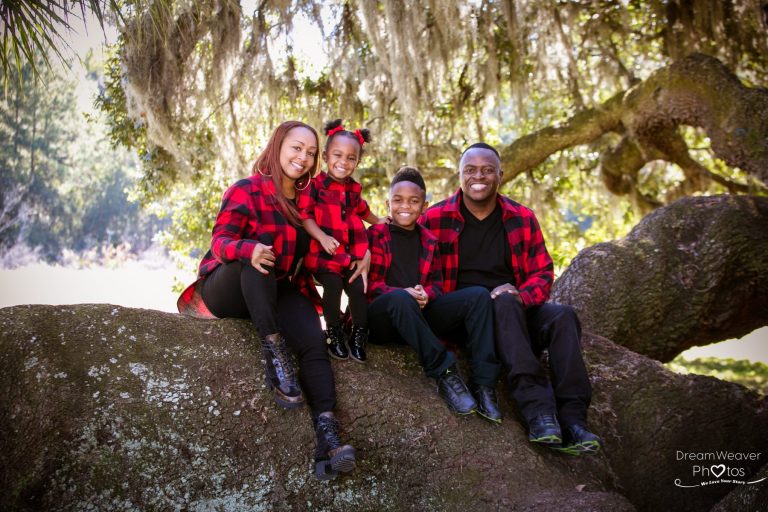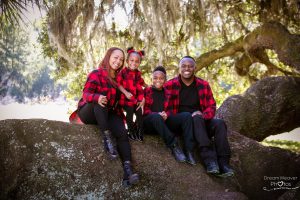 This is a private place but if you contact them, they will charge a fee to let you on their property (unless you are with me!)
Pros: Trees where the roots are growing into the ground, lakes, Spanish moss, fences, swings. Beautiful. Dog-friendly too!
Cons: They do a lot of weddings there so you have to know their schedule and work around that.
Pros: Tom Triplett is a beautiful place for photos! It has everything – trees, water, bridge and there is no admission fee or charge for parking. Great place to do a mini session and take the kids to the swings after!
Cons: They do not allow dogs by the water, I think because of the ducks (?)
.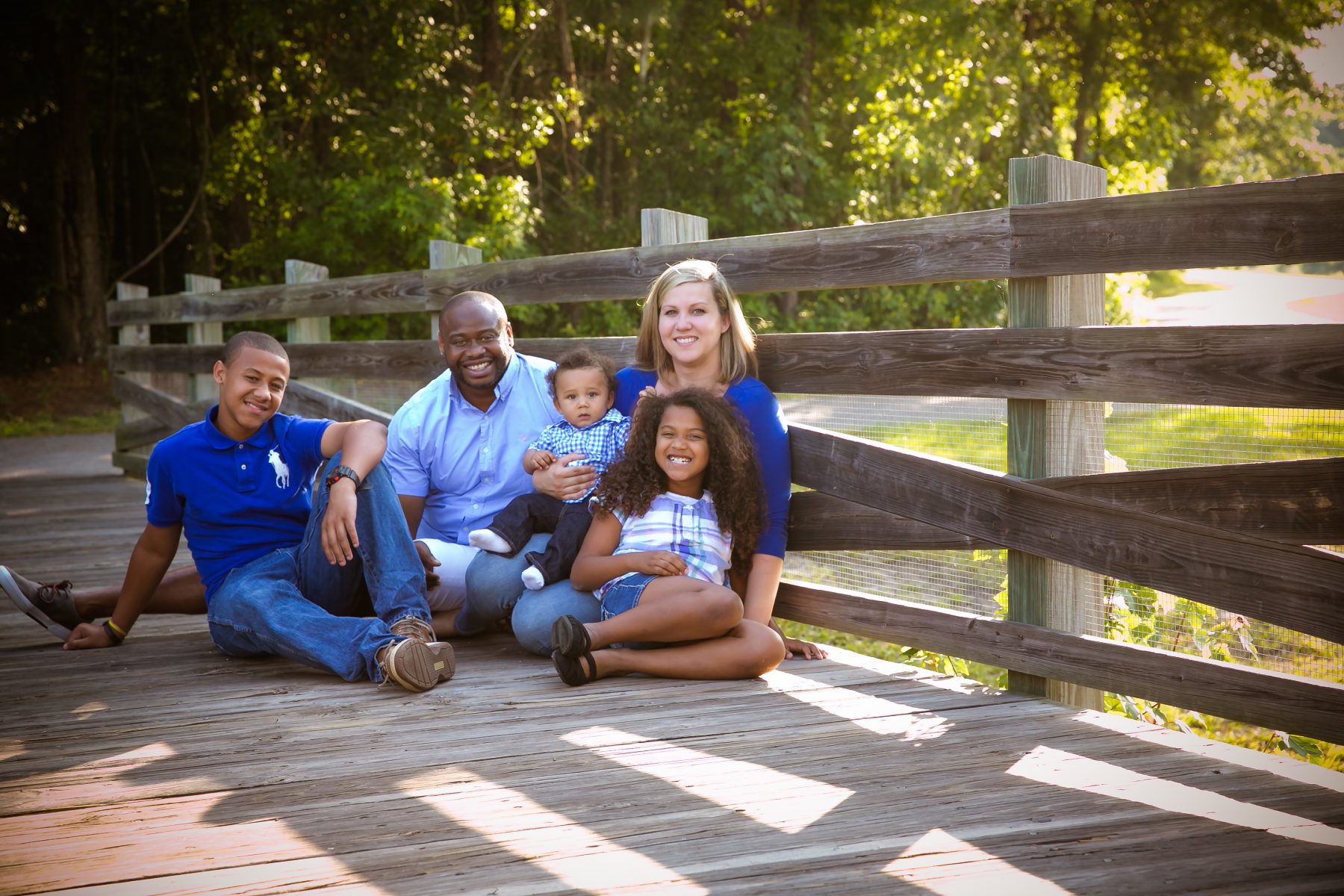 Pros: Great place inside for weddings and elopements but if you ask nicely, we can take photos on the beautiful porch.  Fun fact: The name "gingerbread" refers to the woodwork trip around the house and not the Hanzel and Gretel story.
There is a beautiful library (Bull St. Library) across the street and we can take photos there, too.
Cons: Going inside and on the property does require you to "know somebody" (me!) but you can still take photos in front of the house and across the street like this one below: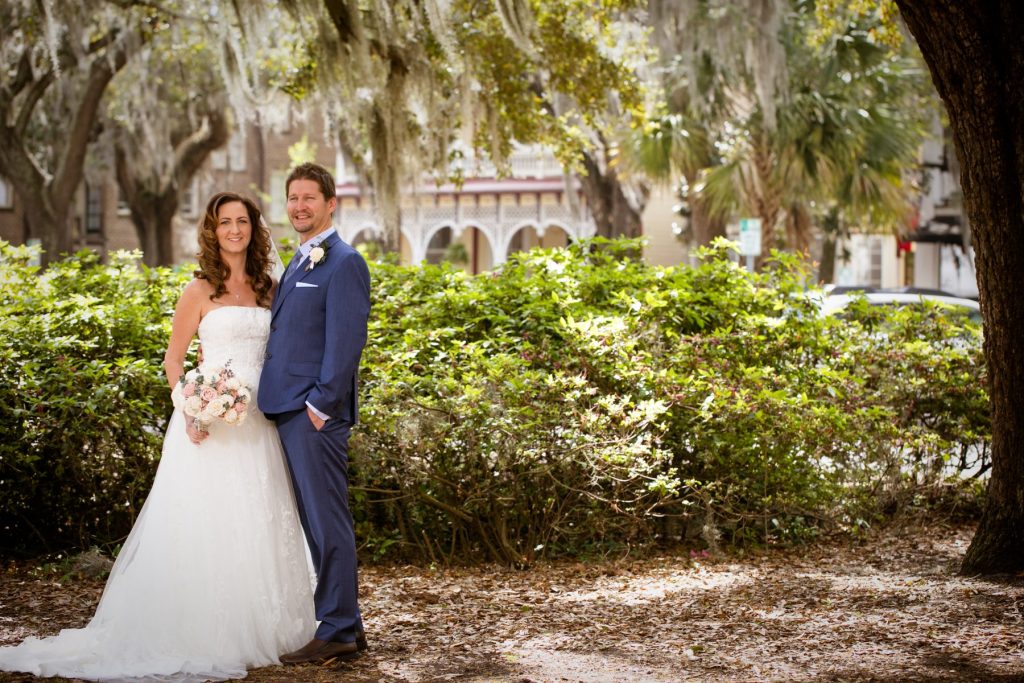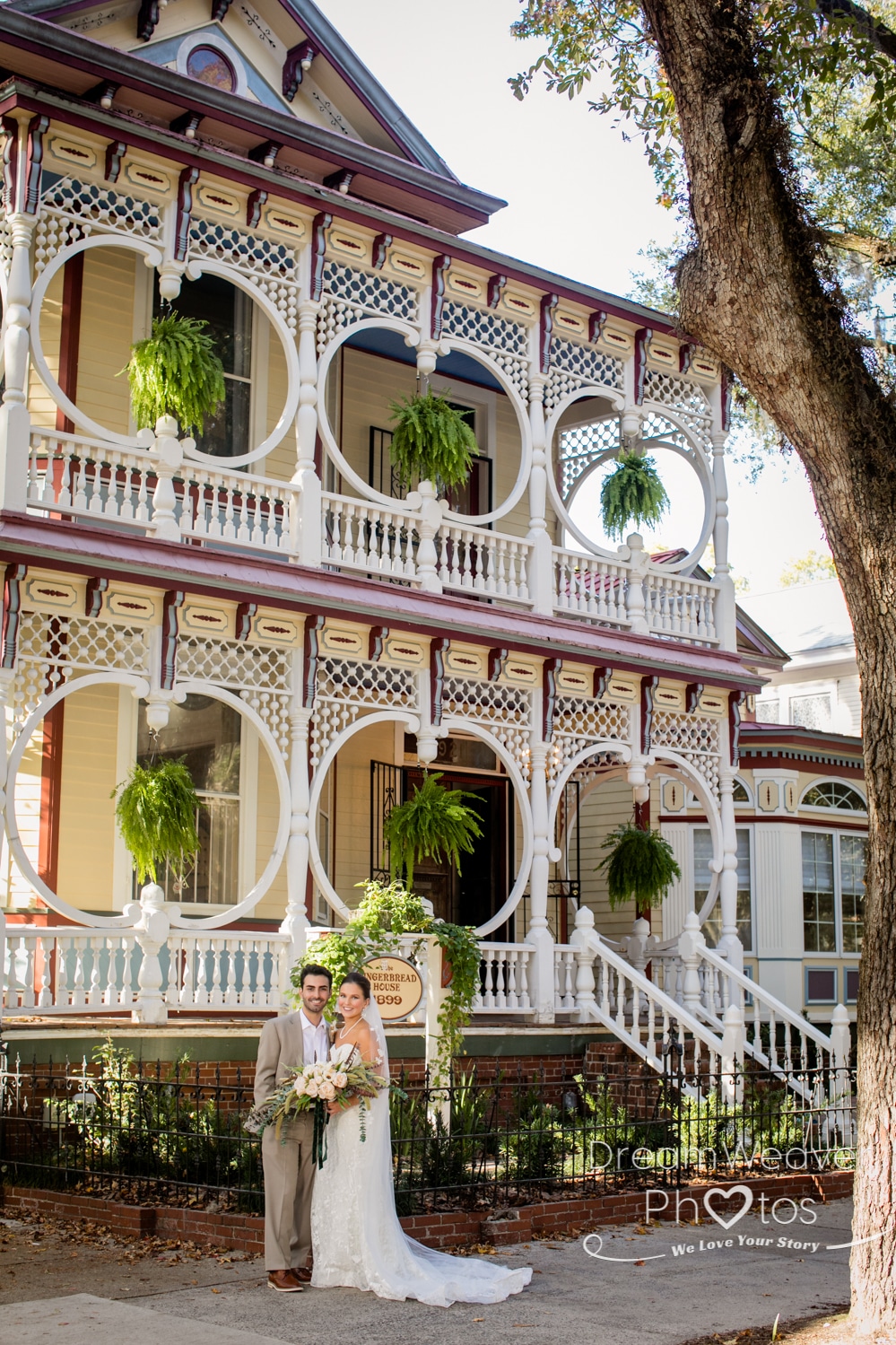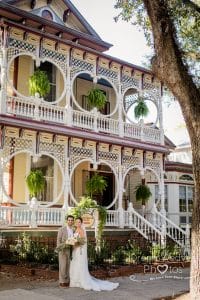 7 . Tybee Beach :
Pros: About 20 mins from Savannah, parking is like $8 for just 2 hours, if you park by North Beach Grill then there are lots of places to take photos.
Cons: ha! Same as above! Not dog-friendly,  20 mins from Savannah, and $8 to park for 2 hours! So much sand! There is NO SHADE so you need to wake up early or get your shoot at sunset.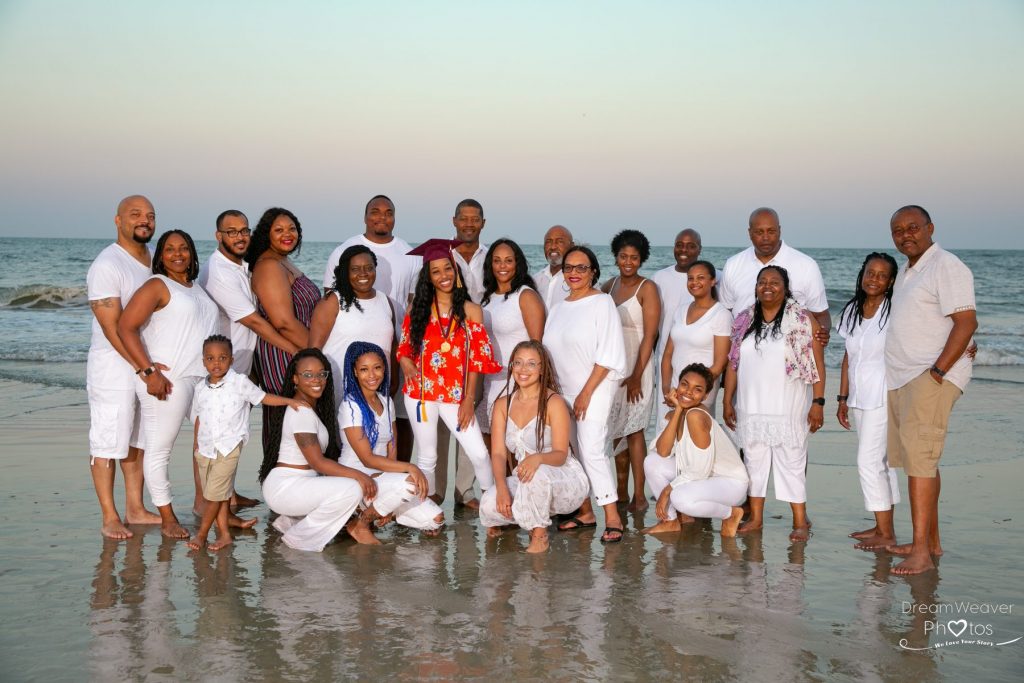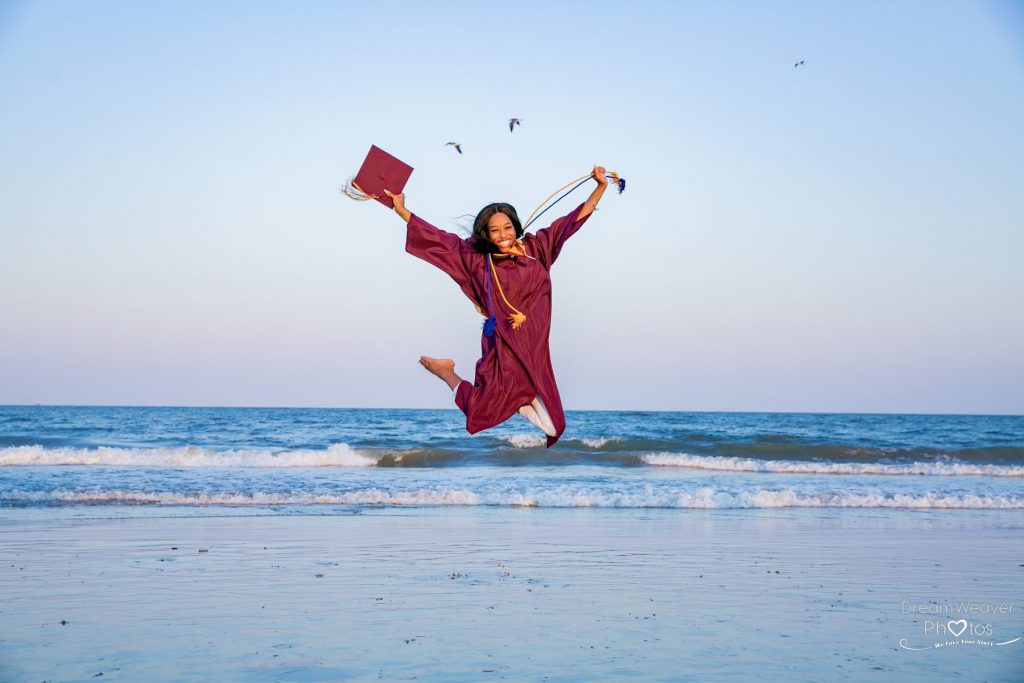 8. Weird castle in Savannah: I never EVER shoot here but I had to put this in because it's so cool and also really gross.
You can read all about it from the link I attached above but here's the skinny:
Pros: It's super cool, free, easy to get to, and usually abandoned.
Cons: Everything else. Since it's abandoned, many people have taken to drink, eat, and basically live inside this old "Savannah Municipal Powder Castle". It was used to house dynamite and gun powder.  The place has trash everywhere, old mattresses, and just garbage.  It was perfect for my 12-year old nephew! I took him one time and I described it as "the coolest most disgusting place you will ever see".  He loves exploring and finding interesting places and he did not ever want to go back. Hey, I promised you a location that you may never have heard of and since I am at number 8, I was running out of ideas.
But seriously, can't you imagine a high-fashion photo shoot being done here?  Here's me talking to the models "Look hungry and mad while standing next to that rotting ham."
Location: It's so hidden that I can only tell you this: Go towards Chatham Parkway, past the Sonic, by an auto parts store on HWY 17, next to their parking lot are some woods. You can kind of see it from the parking lot. I was also able to find the coordinates on MAPQUEST: N 32° 02.914 W 081° 09.700 17S E 484737 N 3545830
Pros: Free, dog-friendly, unique idea, and lots of variety.  You are able to get photos of downtown Savannah when you go across the river.
Cons: The ferry usually has a wait so you at least need a 1 or 2-hour session because you could wait 15 mins every time you get on at the different stops.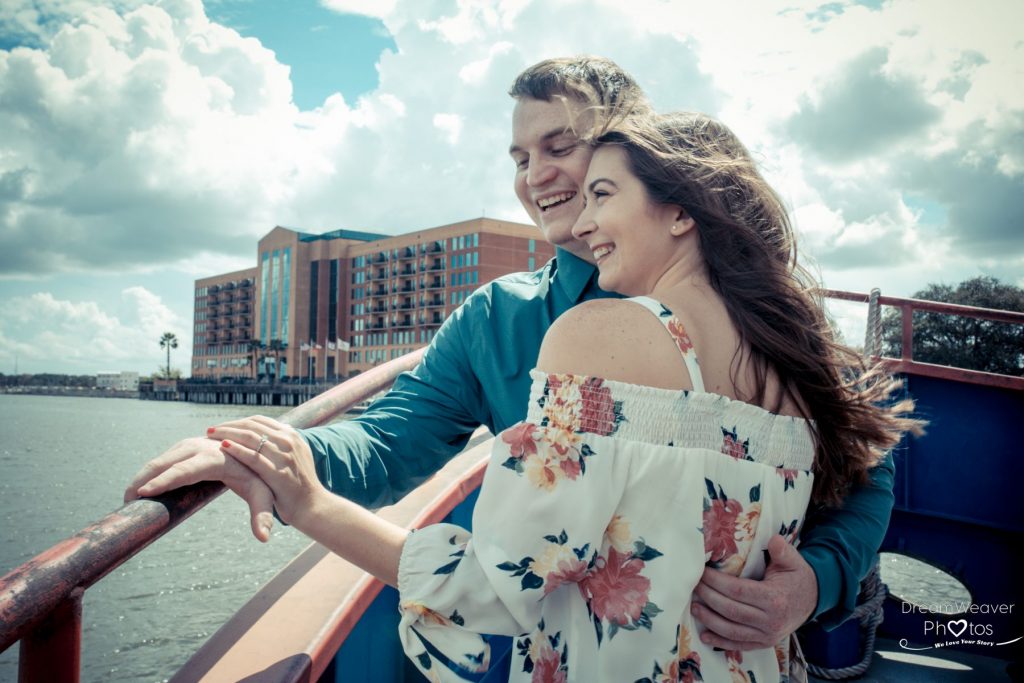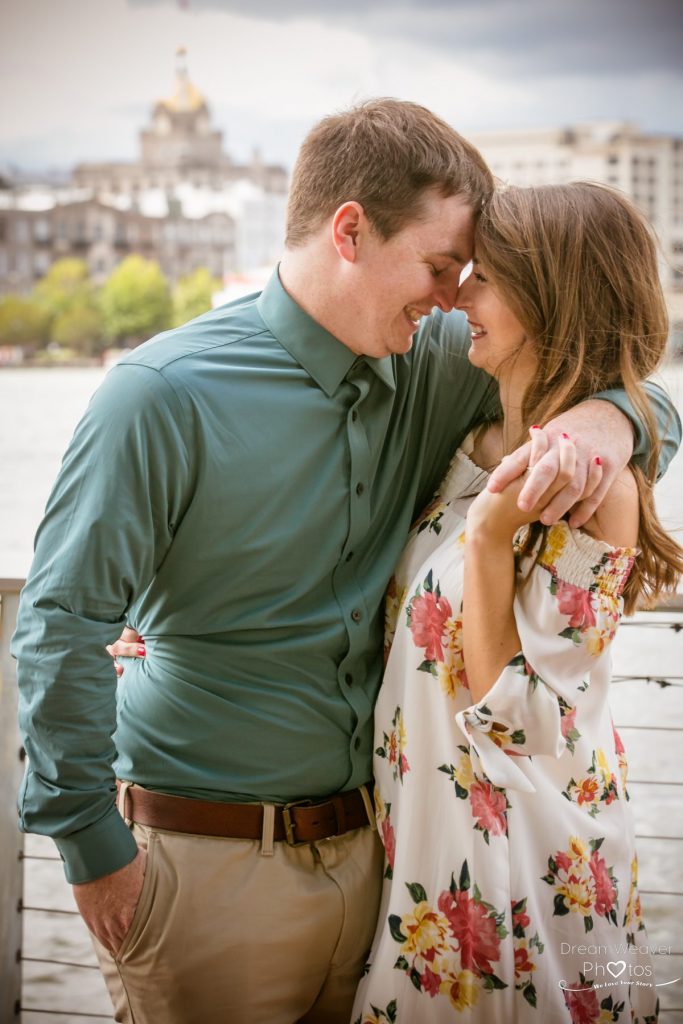 Pros: Dog-friendly,  easy and free parking, free park (no admission fees), trees, Spanish moss, so much Savannah! Plus a long palm-tree aisle to get some great and different photos.
Cons: Savannah Arts is across the street so its best to go before 230 or after 4pm.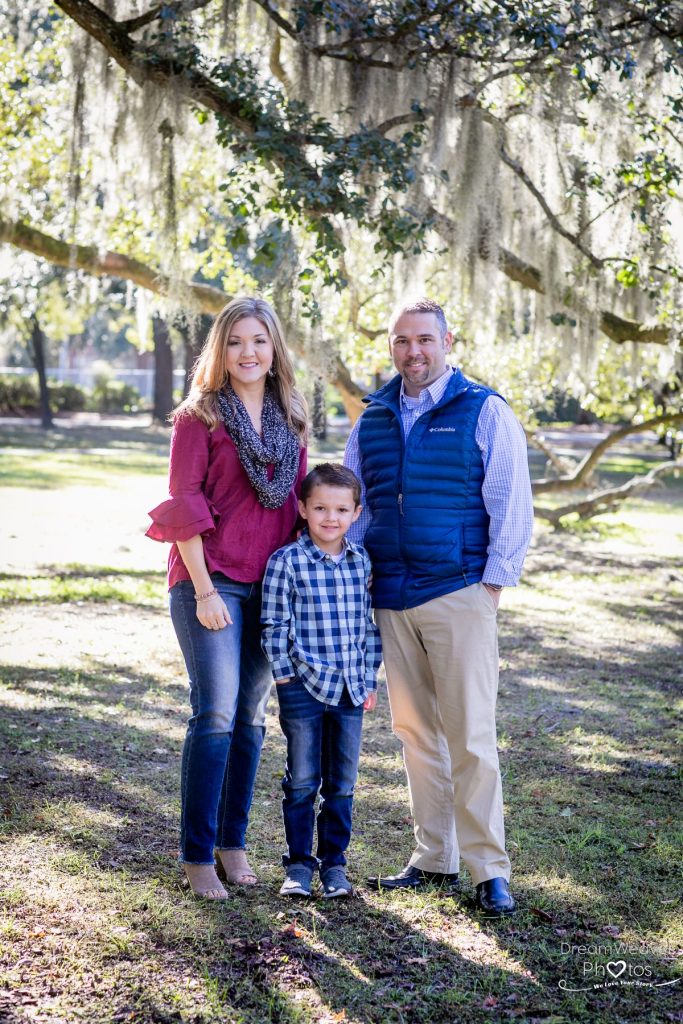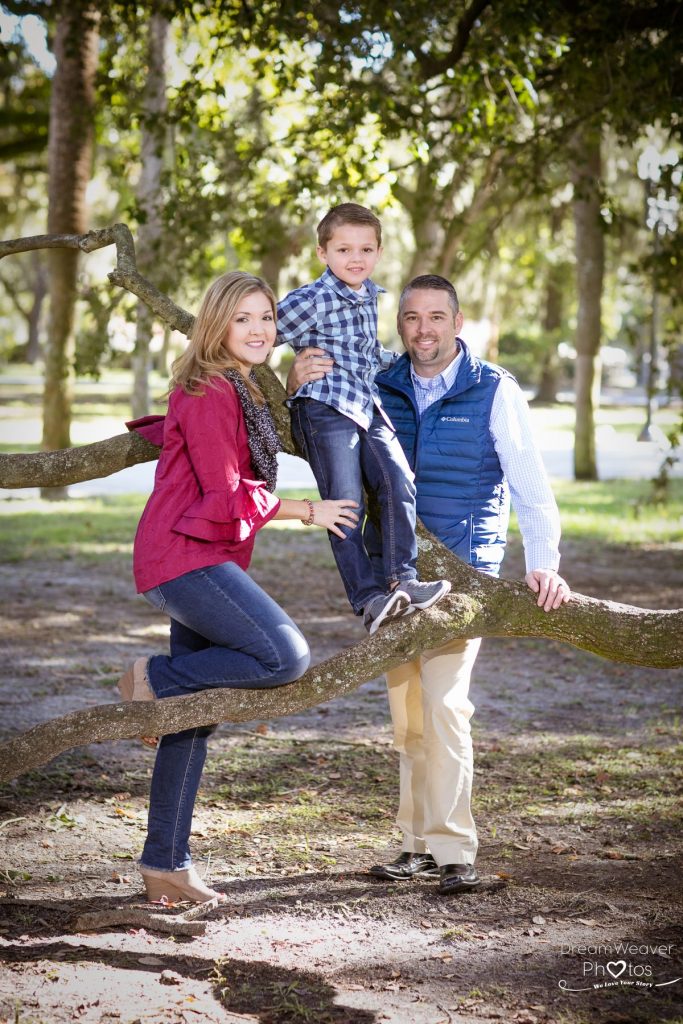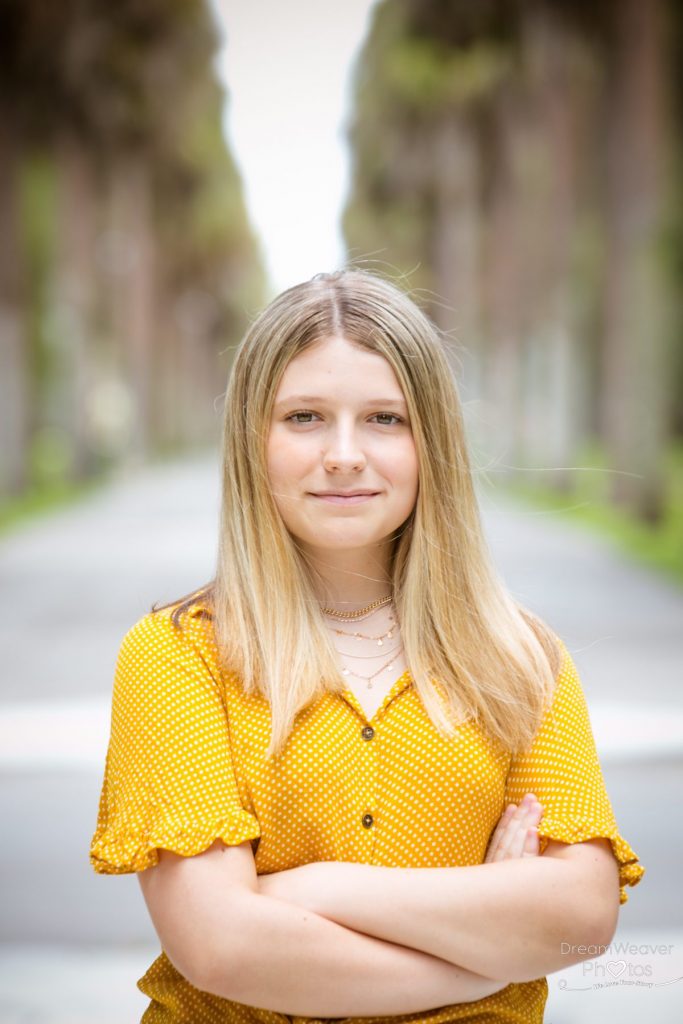 11. Honorable Mention:
The Gastonian has beautiful wrought iron! These are my sweet friend Evon and Bob, Don't you love them?